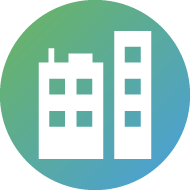 Superior Facility
Seattle Colocation offers all the benefits you expect from a large scale, secure, colocation facility without all the cost. We feature multiple tiers of 24/7/365 secure access and monitoring, cross connect access to every carrier across the west coast, redundant AC and DC power systems, expansive backup power generation systems, 21st-century cooling systems with aisle and cabinet containment, roof and window line of site access, and the best facility and network engineer teams in the region. No one can handle your colo needs better.
Located in the main carrier hotel for Washington, the Westin Building Exchange (WBX), where we have over 8,000 square feet of colocation space across multiple floors. Giving way to an expansive communication network comprised of state-of-the-art equipment that keeps your business up and running 24/7/365. Our facility systems ensure your uptime is not compromised when an unforeseen circumstance happens in the region. You're covered so your business is never down.
Located on floors 7, 20, and 30 of the Westin Building Exchange (WBX), we offer a premier colocation space featuring private cages or suites, full and half cabinets, open racks to single server space.