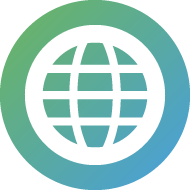 Ideal Network
Working round the clock!
Designed to deliver around the clock 24/7/365 connectivity and uptime. With multiple 10 GigE networks that have both IPv4 and IPv6 availability, our data center networks are designed with the customer in mind. We can supply you whatever you need for bandwidth across whatever sized port you need and have multiple racks of fiber cross connect availability, all at cost that doesn't blow your budget. And if you need assistance in making sure your equipment is setup right, we have engineers who can work with you and help manage your systems and network to reach peak uptime.
Our networks are designed to deliver the best service because we are able to maximize availability and minimize latency and packet loss. If any unforeseen circumstances caused an area failure your operation will remain uninterrupted. Our network engineers and network operations center are on duty 24/7 and are ready to assist no matter the problem. We have you covered—whatever the need.
10 GigE Networks
Redundant Network Paths and Bandwidth
IPv4 and IPv6 Ready
Panels of Available Fiber Cross Connects
Seattle Internet Exchange (SIX) Partner